WHO ARE WE?
We are a volunteer nonprofit group dedicated to supporting culture and arts in Solano County and in California
• We assist and promote individuals and organizations to produce all types of cultural projects
• We help the Community find, enjoy and participate in cultural events
• We operate The Studio (currently under construction)

• We work with individuals, and community groups
• We organize projects for toddlers through seniors .
• We help find support for projects
• We provide information and networking for groups
• We find and coordinate space for projects.
• We produce events and projects such as : Veterans PTSD Workshops, Folk Art Projects, Latin Arts Festival 2014, Community Networking, Technology and Culture, "hands on art ", " Ventana" (Window Art,) Performing Arts ticket giveaway, Poet Laureate Installations, Poetry Out Loud, County Mural Project, Art in Schools. Senior/Master Arts Exhibit, Eco Art ...

Solano County Arts Council, makes all of its programs and services available without regard to race, color, sex, creed, religion, ancestry, national origin, age, disability, gender preference, marital status or political affiliation.
CLAY CREATIONS at 2015 Solano County Fair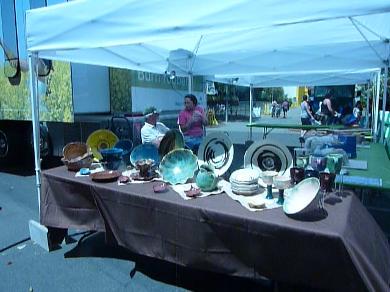 CC© copyright 2015 C.R. Slack