Welcome To Solano County Arts Council
For over 50 years, the Solano County Arts Council has been committed to provide an intercultural dialogue and create opportunities for people to thrive and to make culture and the arts accessible to everyone.
Please join us for a series of projects, events, exhibits and workshops that offer innovative opportunities for all communities. For more information please contact us at: info@solanocountyartscouncil.com

SCAC Projects include,Solano County Poetry Out Loud, Veterans Art Therapy Project & Veterans Spoken Word, International Internship Project, Ballet Folklorico, Teatro, Mural Project Folk Arts Free theater tickets giveaway EcoArt Women,Youth and Elder Hands on Art, Pottery, Metal-smithing, Dance, Music, Summer Art Camp, and many more community projects.
-----------------------------------------------------------------------------------------------
ART OF PEACE
Art of Peace exhibit on May 11 at the Temple Art Lofts, 707 Marin Street, in Vallejo, Calif., during the city's monthly 2nd Friday Art Walk.
photo by Stephen Jacobson
The Solano County Arts Council Call For Artists
San Francisco The Robby Poblete Foundation and United Playaz are now accepting concept proposals for artists living or working in the San Francisco Bay Area.
Using materials from the June 30 San Francisco Gun Buyback, artists will create art for the Art of Peace San Francisco exhibit, which will be used to raise awareness about the impacts of gun violence in our communities.
Art of Peace San Franciso is a project of United Playaz and The Robby Poblete Foundation. In addition to materials from the buyback, the project will include transform guns used in crimes and taken as evidence from throughout California. These pieces will be featured in a traveling exhibit, placed as monuments in public places, and will be ultimately auctioned to provide funding for the next gun buyback and Art of Peace project.
CALL FOR ENTRY TIMELINE: August 19 Deadline for submissions from artists August 27 Artist selections announced Sept. 3 Artists pick up materials Nov. 9 Deadline for completion of art work Nov. 16 Unveil exhibit in San Francisco (locaiton to be determined) Submission instructions:
• Email submission to: info@robbypobletefoundation.org • In subject line, please include the title of your submission and your name.
• Proposals must include the following: o Maximum 2 sketches of proposal o Your design concept must communicate a clear design and concept. The final art may differ slightly from the initial sketch. Include as an attachment in JPG or PDF format, no larger than 5 meg each file o Images of previous work, no larger than 4 MB each o Statement describing project in 200 words or less. This should convey your design strategy. o Artist Bio. Please also include your address, phone, email, and website (if you have one).
• Please indicate which category you shall be applying for. We are looking for up to 7 pieces in all, 6 smaller sculptures (Category 1) and 1 large sculpture (Category 2).
● Category 1: Small sculpture $1500 (tabl- top sized piece less than 100 lbs)
● Category 2: Large sculpture $2500 (a larger freestanding work less than 300 lbs) We will select up to 7 proposals. Guidelines: Please be as creative as you can, but avoid glorifying guns or gun violence. The themes are transformation and peace. The foundations will supply materials to participants. Participants will incorporate disassembled handgun components (rendered inoperable) into their final work. Gun designs vary tremendously and may include pistols, shotguns, stocks, handguns, assault rifles. Terms of Participation:
● Visual artists over 18 years of age may enter. Any metalworking or craft techniques may be employed.
● Acceptance of an applicant's proposal is based on demonstration of ability to work with this medium and/or the viability of the proposal submitted. Incomplete entries will be automatically disqualified .
● The actual gun components will be distributed in San Franicsco, and must be utilized in the final design.
● It is strongly recommended that finished designs be structurally sound (not fragile) and easily transported.
● It is forbidden to attempt to restore the supplied guns to an operable state. Any functional weapons or designs posing a risk to human safety in any way will be automatically disqualified from this exhibition.
● Members of the Jury and Exhibition Committee are not eligible for awards, but may create artwork for inclusion in the Exhibition.
● Participant agrees to hold harmless the Exhibition Organizers, Jurors and Exhibiting Venues and agrees they will not be held liable in the event of injury, loss or damage.
● All accepted artworks become the property of The Robby Poblete Foundation and United Playaz.
● Participant agrees to give rights of visual reproduction to The Robby Poblete Foundation and United Playaz.
● Artists will be credited in printed material and media.
● Items will be auctioned to provide funding for the next buyback and Art of Peace project.
● By participating in this project, you are agreeing to let your name and work be mentioned, photographed and videotapged for promotion of the project.
Contact: Pati Navalta Poblete, The Robby Poblete Foundation pati@robbypobletefoundation.org | robbypobletefoundaiton.org
Rudy Corpuz, United Playaz rudy@unitedplayaz.org | unitedplayaz.org
_________________________________________________________________

Solano County Arts Council Poetry Out Loud Champion, Austin Car
_____________________________________
Artiszen Cultural Arts Center - 337 Georgia St. Vallejo CA. 707-649-8984
Artiszen is a community space that reflects the unique diversity and talents of Solano County and the city of Vallejo, CA, one that fosters creativity, community building and appreciation for the arts.
Please support Artiszen. Help Artiszen continue to be an innovative force in the growing Vallejo Arts Community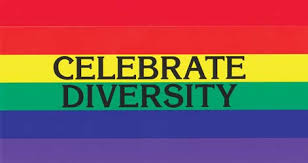 2nd Friday Art Walk
See Ya at the Second Friday Art Walk
Vallejo Art Walk needs some volunteers. If you are an artist, patron, friend, and already a part of the event we need your help. I am setting up an info booth and headquarters kiosk and we need people to watch it. This is a great way to help us keep the event moving forward. We also need people to distribute maps on art walk nights and other small tasks. Let me know here and I can add you to the private group ofvolunteers.
__________________________________________________________
Bold Expressions 2018
Northern California Arts, Inc. – 63rd International Open Juried Art Exhibit. Open to fine artists everywhere.
NCA, Inc. located in Sacramento Area invites you to submit your original artwork, no photography, film or crafts. Juror: Margarita Chaplinska. Online application deadline August 11, 2018; exhibit date: October 2-28, 2018. Best of show $1,000, $3,000 total cash & gift awards. For detailed Artist's Prospectus: norcalartsinc.org & click on call to artists. "NCA Bold Expressions 2018." Info: paul@nccn.net
Bold Expressions timeline
Entry deadline: Aug. 11, 2018
Submit work: Sept. 14 & 15, 2018
Reception: Oct. 13, 2018
Final art pickup: Oct. 28, 2018
_____________________________________________
Arts & Crafts Volunteer Opportunities at Solano Library
http://www.solanolibrary.com/1374#sthash.G7ANvhCg.dpuf
________________________________________________
Traditional Art
Creative cooperation and harmony in traditional communities have been replaced by the wasteful competition and anxiety-driven ways of modern living. To revitalize the cultural contexts of the traditional arts in contemporary life is to return to thepath of wholeness and wisdom.
In Philippine culture, there is an underlying belief in the psychic unity of humanity. Individual existence is only apparent and relative. For we all exist within a cosmic matrix of being at the deepest center of which is a creative living principle or energic process. All human beings – and to a lesser degree even animals, plants and minerals — share this innermost sacred core: ubod ng kalooban. A paradox arises. In every person is a divine essence that seeks fulfillment in imaginative, creative endeavors. At the same time, the interdependence implied by a shared matrix of being seeks affirmation in a celebration of togetherness: pakikipagkapwa. PROF. FELIPE M. DE LEON, JR. -- Local Traditional Artists, Please contact us at

info@solanocountyartscounil.com or 707-712-3321
-----------------------------------------------------------------------------------------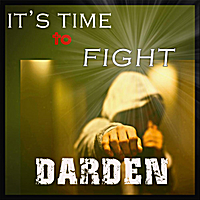 Stephen Darden, an Officer for the City of Vallejo Ca. has worked with award-winning dance companies Tripl3 Threat and Bliss Dance Company!
Other artists Darden has collaborated with include:
P-Vine Recording artist Matai, as well as Ruck City, and Nia.
Through his music Darden is making positive connections between the youth and law enforcement
Find out about Stephen's CD http://www.cdbaby.com/cd/darden3
__________________________________________________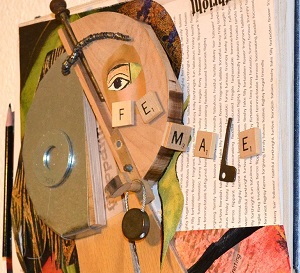 "She's An Open Book"
Collaborative work by The ArtDivas
info@artdivasart.com
http://www.artdivasart.com
\___________________________________________
Vallejo Arts Alliance
The Arts Alliance welcomes ALL community-minded people with creative ATTITUDE...you don't have to be an artist to participate in the creative evolution of Vallejo! We welcome all to come, to communicate, to help shape our town through creative collaboration, and to join hands as we continue to build something REALLY WONDERFUL together.
Vallejo Arts Alliance mailing address is:
Vallejo Arts Alliance301 Georgia Street, Vallejo, CA, United States Suite 290 Vallejo, CA 94590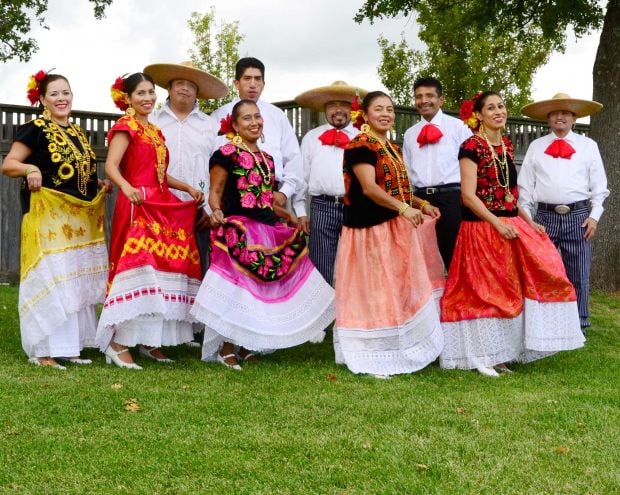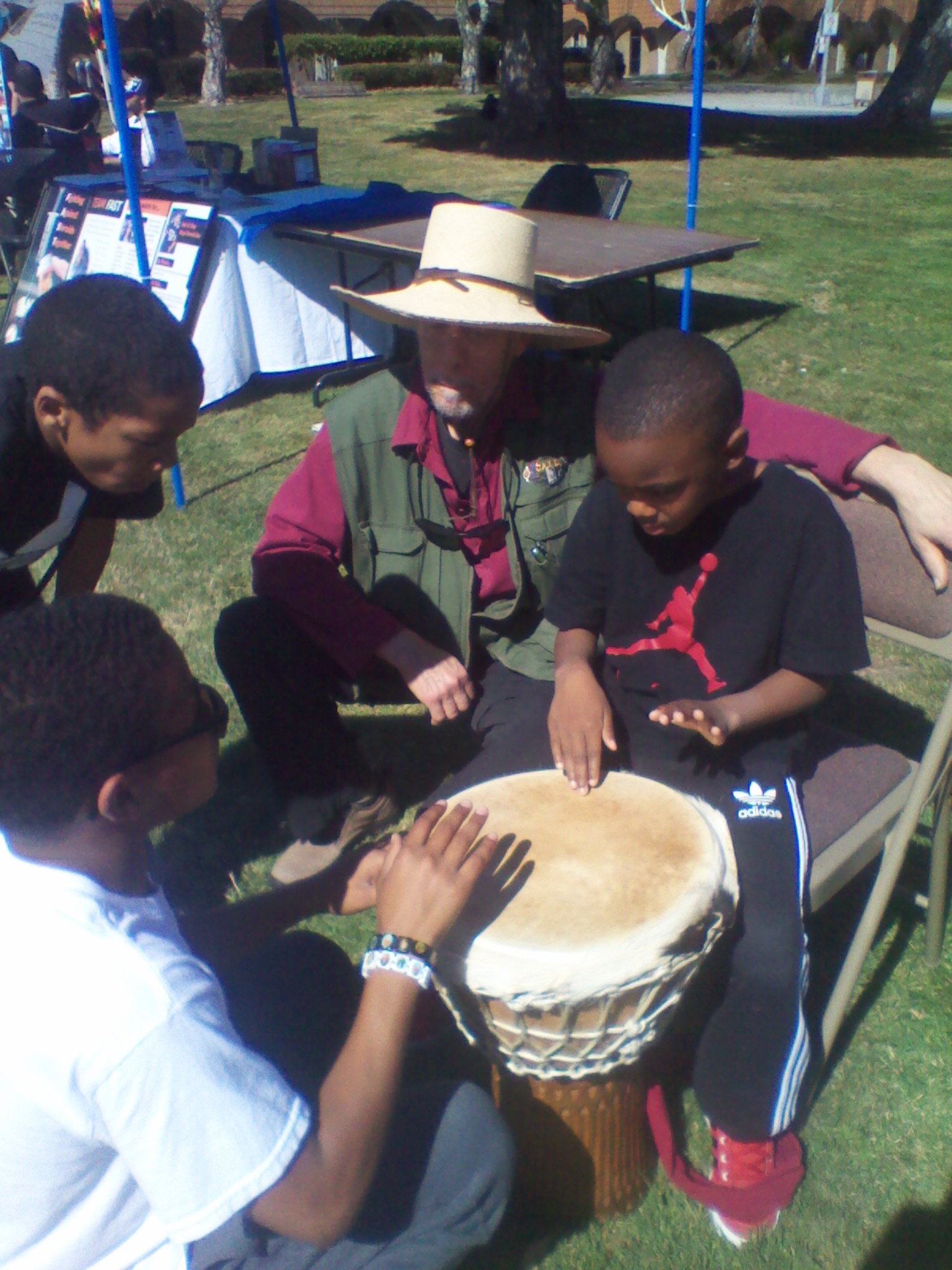 Solano County Arts Council Youth Drum Circle At Solano College ©CS