Welcome To Solano County Arts Council
For over 50 years, the Solano County Arts Council has been committed to provide an intercultural dialogue and create opportunities for people to thrive and to make culture and the arts accessible to everyone.
Please join us for a series of projects, events, exhibits and workshops that offer innovative opportunities for all communities. For more information please contact us at: info@solanocountyartscouncil.com

SCAC Projects include,Solano County Poetry Out Loud, Veterans Art Therapy Project & Veterans Spoken Word, International Internship Project, Ballet Folklorico, Teatro, Mural Project Folk Arts Free theater tickets giveaway EcoArt Women,Youth and Elder Hands on Art, Pottery, Metal-smithing, Dance, Music, Summer Art Camp, and many more community projects.
-----------------------------------------------------------------------------------------------
Poetry Out Loud - Solano County Winners 2018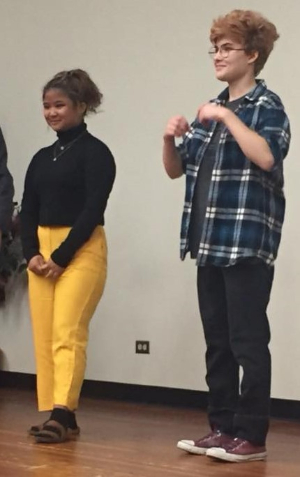 Jasime - left Casey -right
The winner of Solano County Poetry Out Loud is Jasmine Estrellado from Liiberty High in Benicia. The runner-up is Casey Davis from Early College High.. The annual program brings high school students from across Solano County for a competitive performance.
The recitation competition is an opportunity for high school students to learn great poetry, public speaking, and compete.
Thank you to our guest judges for the Poetry Out Loud County Finals - Literary Artists.- Pati Poblete, DL Lang and Cicero Estrella. - Plus Thanks to our Coaches Johanna Ely and Sam along with Accuracy Judge Johanna Ely and Calculator Shannon Frietas- Prompters Cliff Nelson and Pam Williamson.

Solano County Arts Council Poetry Out Loud Champion, Austin Car
_____________________________________
FOR IMMEDIATE RELEASE: Reception for Rolando Barrero is Saturday, February 10, 3 to 5 pm
FEATURED Artist: Rolando Barrero
SHOW TITLE : Urban Landscapes
DATES OF SHOW: February 8, 2018 through March 4 , 2018
RECEPTION: Saturday, February 10, 2018 , 3 to 5 pm
Rolando Barrero is a local award winning watercolor artist.. He is a signature member of California Watercolor Association.
His Passion has been painting and sketching street scenes,boats, and harbors, capturing the light, atmosphere, and essence of place. As he loves life, most of his works include people and nature, his way to evoke story in his paintings,
There will be a free raffle of matted prints of his works, and an original framed watercolor painting during the featured artist reception- his way of sharing his art.
LOCATION: Benicia Plein Air Gallery, 307 First Street, Benicia is open Thursday through Sundays, 11am to 5 pm.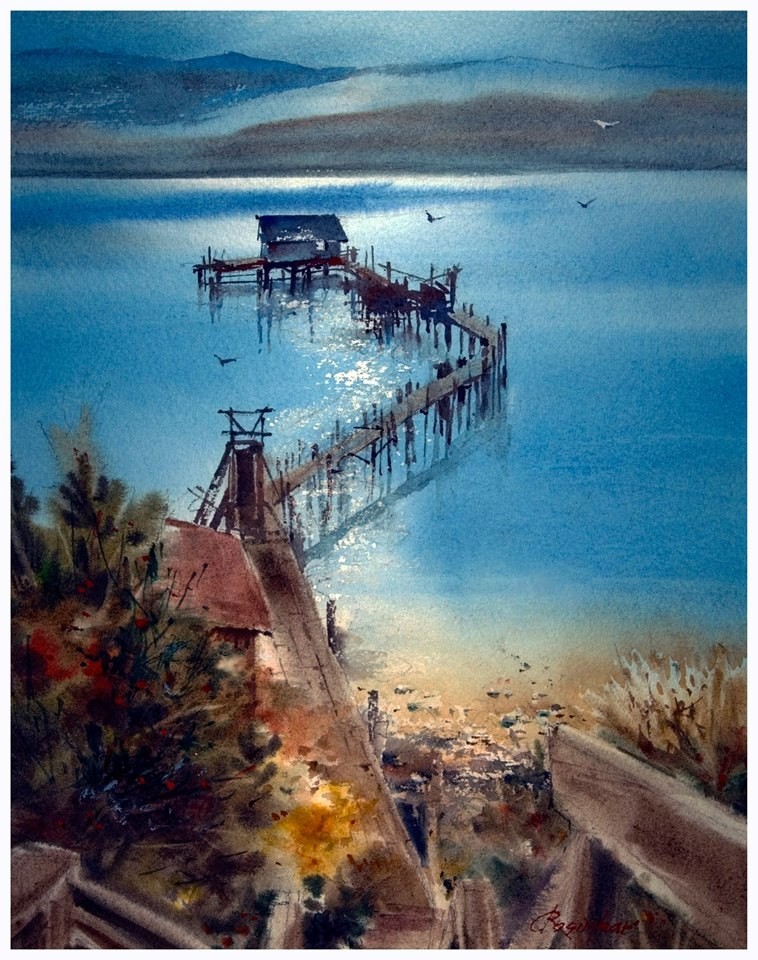 ___________________________________________________________________
Artiszen Cultural Arts Center - 337 Georgia St. Vallejo CA. 707-649-8984
Artiszen is a community space that reflects the unique diversity and talents of Solano County and the city of Vallejo, CA, one that fosters creativity, community building and appreciation for the arts.
Please support Artiszen. Help Artiszen continue to be an innovative force in the growing Vallejo Arts Community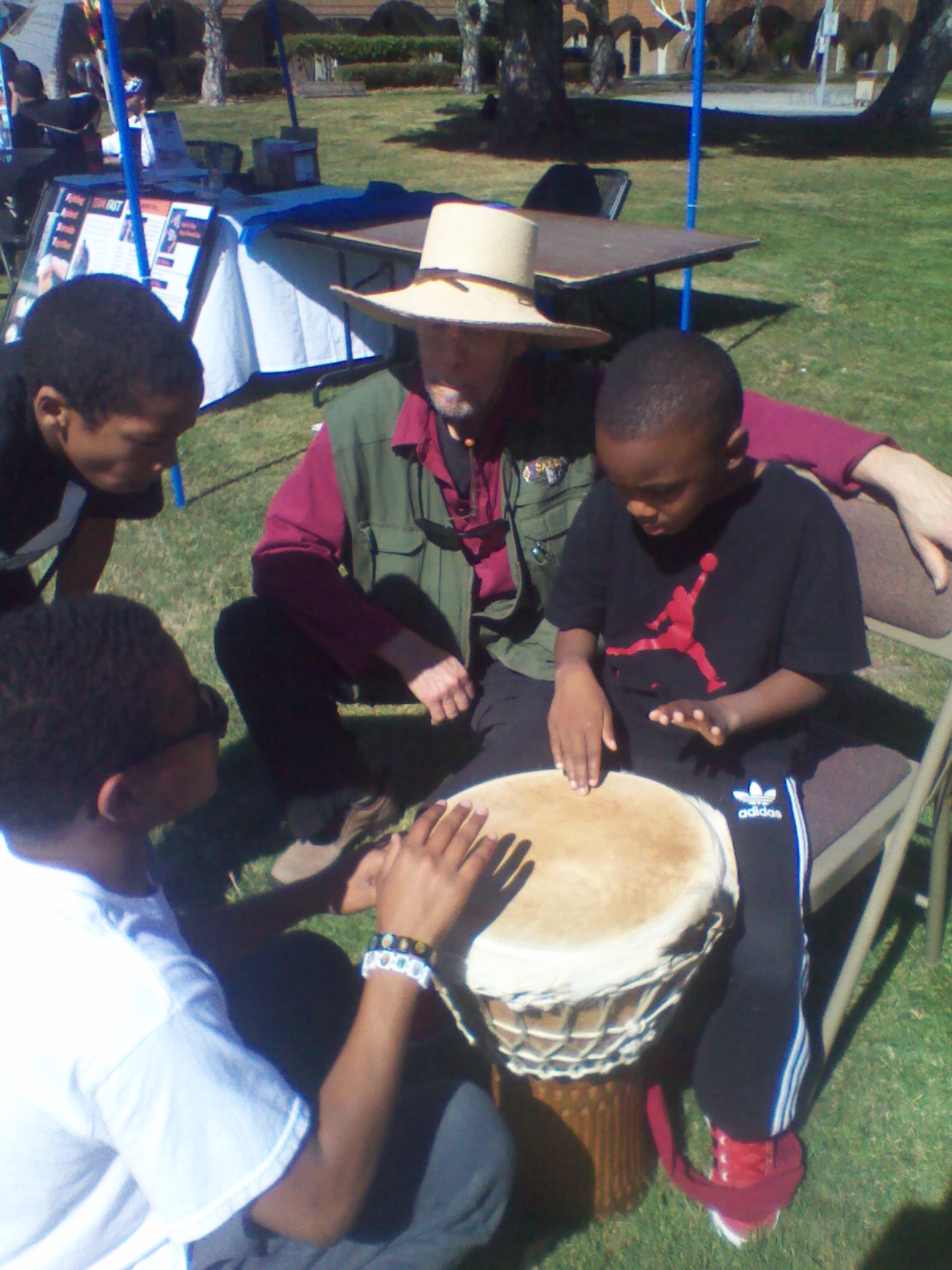 Solano County Arts Council Youth Drum Circle At Solano College ©CS
Join us at our headquarters in Vallejo 337 Georgia St. Vallejo
ARTISZEN Cultural Arts Center
2nd Friday Art Walk
See Ya at the Second Friday Art Walk
Vallejo Art Walk needs some volunteers. If you are an artist, patron, friend, and already a part of the event we need your help. I am setting up an info booth and headquarters kiosk and we need people to watch it. This is a great way to help us keep the event moving forward. We also need people to distribute maps on art walk nights and other small tasks. Let me know here and I can add you to the private group ofvolunteers.
__________________________________________________________
Bold Expressions 2018
Northern California Arts, Inc. – 63rd International Open Juried Art Exhibit. Open to fine artists everywhere.
NCA, Inc. located in Sacramento Area invites you to submit your original artwork, no photography, film or crafts. Juror: Margarita Chaplinska. Online application deadline August 11, 2018; exhibit date: October 2-28, 2018. Best of show $1,000, $3,000 total cash & gift awards. For detailed Artist's Prospectus: norcalartsinc.org & click on call to artists. "NCA Bold Expressions 2018." Info: paul@nccn.net
Bold Expressions timeline
Entry deadline: Aug. 11, 2018
Submit work: Sept. 14 & 15, 2018
Reception: Oct. 13, 2018
Final art pickup: Oct. 28, 2018
_____________________________________________
Arts & Crafts Volunteer Opportunities at Solano Library
http://www.solanolibrary.com/1374#sthash.G7ANvhCg.dpuf
________________________________________________
Traditional Art
Creative cooperation and harmony in traditional communities have been replaced by the wasteful competition and anxiety-driven ways of modern living. To revitalize the cultural contexts of the traditional arts in contemporary life is to return to thepath of wholeness and wisdom.
In Philippine culture, there is an underlying belief in the psychic unity of humanity. Individual existence is only apparent and relative. For we all exist within a cosmic matrix of being at the deepest center of which is a creative living principle or energic process. All human beings – and to a lesser degree even animals, plants and minerals — share this innermost sacred core: ubod ng kalooban. A paradox arises. In every person is a divine essence that seeks fulfillment in imaginative, creative endeavors. At the same time, the interdependence implied by a shared matrix of being seeks affirmation in a celebration of togetherness: pakikipagkapwa. PROF. FELIPE M. DE LEON, JR. -- Local Traditional Artists, Please contact us at

info@solanocountyartscounil.com or 707-712-3321
-----------------------------------------------------------------------------------------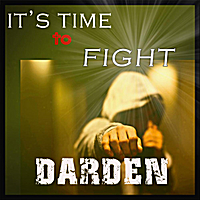 Stephen Darden, an Officer for the City of Vallejo Ca. has worked with award-winning dance companies Tripl3 Threat and Bliss Dance Company!
Other artists Darden has collaborated with include:
P-Vine Recording artist Matai, as well as Ruck City, and Nia.
Through his music Darden is making positive connections between the youth and law enforcement
Find out about Stephen's CD http://www.cdbaby.com/cd/darden3
__________________________________________________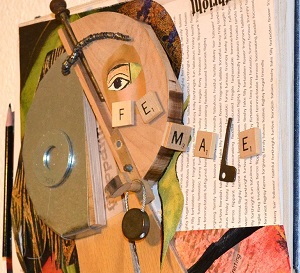 "She's An Open Book"
Collaborative work by The ArtDivas
info@artdivasart.com
http://www.artdivasart.com
\___________________________________________
Vallejo Arts Alliance
The Arts Alliance welcomes ALL community-minded people with creative ATTITUDE...you don't have to be an artist to participate in the creative evolution of Vallejo! We welcome all to come, to communicate, to help shape our town through creative collaboration, and to join hands as we continue to build something REALLY WONDERFUL together.
Vallejo Arts Alliance mailing address is:
Vallejo Arts Alliance301 Georgia Street, Vallejo, CA, United States Suite 290 Vallejo, CA 94590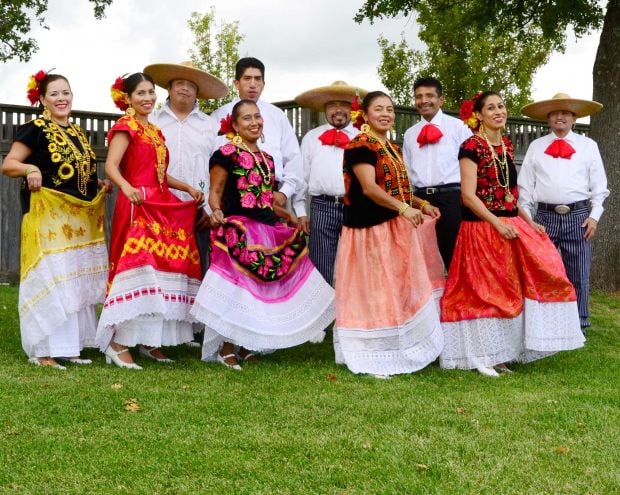 Ballet Folklorico "El Valle"
For more info Balletsthelena@yahoo.com\