Welcome to Solano County Arts Council
For over 50 years, the Solano County Arts Council has been committed to provide an intercultural dialogue and create opportunities for people to thrive and to make culture and the arts accessible to everyone.
Please join us for a series of projects, events, exhibits and workshops that offer innovative opportunities for all communities. For more information please contact us at: info@solanocountyartscouncil.com

SCAC Projects include,Solano County Poetry Out Loud, Veterans Art Therapy Project & Veterans Spoken Word, International Internship Project, Ballet Folklorico, Teatro, Mural Project Folk Arts Free theater tickets giveaway EcoArt Women,Youth and Elder Hands on Art, Pottery Guild (now forming), Metalsmithing, Dance, Music, Summer Art Camp, and many more community projects.
Solano County Arts Council Poetry Out Loud Champion, Austin Carr
______________________________________

™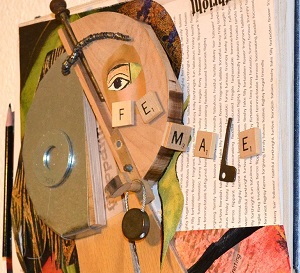 "She's An Open Book"
Collaborative work by The ArtDivas
info@artdivasart.com
http://www.artdivasart.com
_______________________________________________________________


____________________________________________
The Lawler House Gallery
http://www.lawlerhousegallery.org
SIMPLY BEAUTIFUL.
The nature of beauty is something that artists continuously explore. "Simply Beautiful" encompasses everything, from something as seemingly insignificant as a glance, a smile, a petal falling from a flower, to something profound, like witnessing the birth of a child, or the boundless wonders of God's creation. Come experience the visual input that our artists have chosen to ex
press and simply let it be.
Gallery address: 718 Main Street, Suisun City. CA
ARTIST Jeyanthi Manokaran
I had the great honor of meeting with Jeyanthi Manokaram, a published author illustrator of children's books. Highlights magazine USA has published a non fiction article 'Magic Mitti' and Scholastic India has published 9 picture books.
Jeyanthi has received a Noma Concours, Asia Pacific UNESCO award for illustrating for kids in the folk art style, and a Highlights Foundation USA Scholarship for writing for kids. CS for more information please contact us at info@solanocountyartscouncil.com
BELOW ... Gypsy women from India - Lambadi shepherdesses - mixed media - oil and acrylic on canvas - 18"x 24" - The married women wear bone bangles as part of their dowry. The mirrors on their costume wards off the devil - who is scared away by his own reflection.
images
©
Jeyanthi Manokaran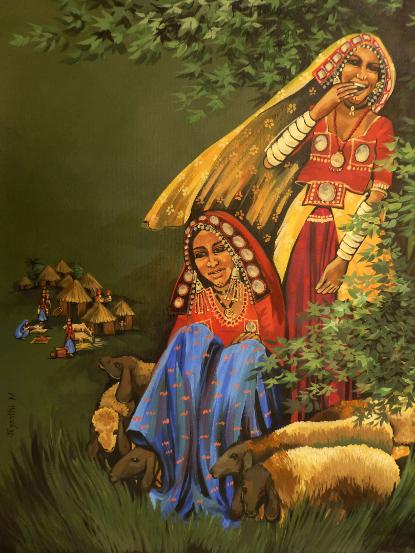 Artiszen Cultural Arts Center - Artiszen is a community space that reflects the unique diversity and talents of Solano County and the city of Vallejo, CA, one that fosters creativity, community building and appreciation for the arts.
Please support Artiszen
Help Artiszen continue to be an innovative force in the growing Vallejo Arts Community
_____________________________________________________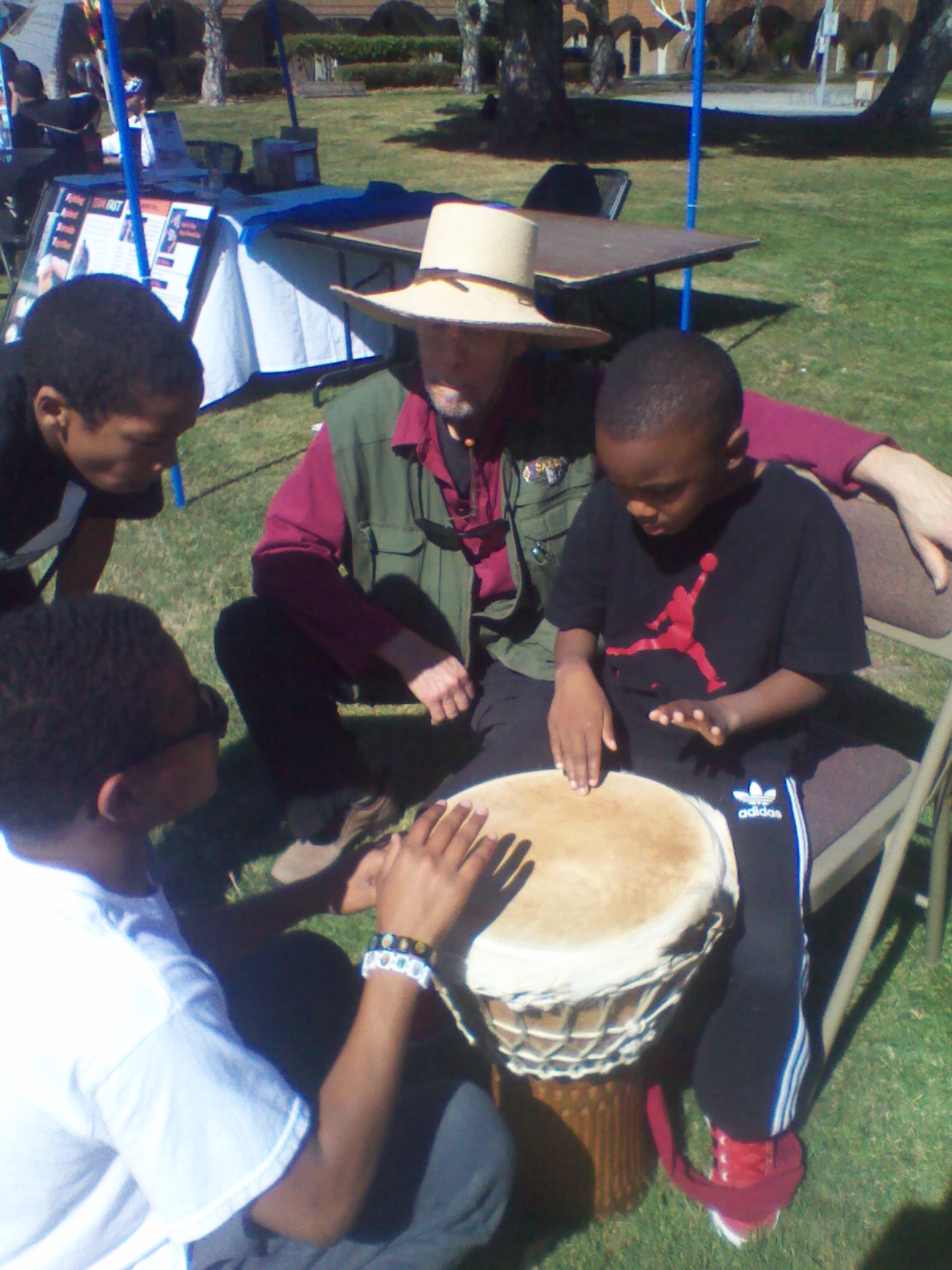 Solano County Arts Council Youth Drum Circle At Solano College ©CS
\
Arts & Crafts Volunteer Opportunities at Solano Library
Craft Assistant: Assist with the craft preparations for children's storytimes.
Locations: Fairfield, Vacaville, Vallejo
Art Class Coordinator: Host a series of art workshops at the library, teaching art techniques and strategies. Using provided art supplies, lead class members in art exercises and present subject matter such as aspects and merits of great artists in history.
Locations: Vacaville Public Library-Town Square
To learn more about volunteering @ your library, contact Muffy Walker, volunteer coordinator at 707-784-1506.
- See more at: http://www.solanolibrary.com/1374#sthash.G7ANvhCg.dpuf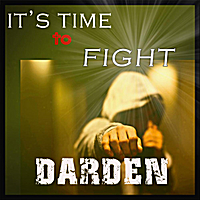 Stephen Darden, an Officer for the City of Vallejo Ca. has worked with award-winning dance companies Tripl3 Threat and Bliss Dance Company!
Other artists Darden has collaborated with include:
P-Vine Recording artist Matai, as well as Ruck City, and Nia.
Through his music Darden is making positive connections between the youth and law enforcement
Find out about Stephen's CD http://www.cdbaby.com/cd/darden3
____________________________________________________________
Thank You PAN - Arts for honoring Solano & Napa's Performing Artists at the 31st Annual Arty Awards.
Thank you , Robert Ponce ("Arty Producer") Pan-Art President Mr. Robert Dellenbach, and all Pan- Art Board of Directors for a fabulous event.
___________________________________________
Vallejo Arts Alliance
Art Alliance Happenings: Good News.
New Food trucks and balmy summer temps are bringing ever more people downtown as Second Friday Artwalk continues to grow! The Soltrans partnership, with free rides to those with an ArtPass in hand, continues to improve accessibility to this downtown event. BIG THANKS to all those who participate and promote.
Vallejo Art Windows committee has been meeting, getting ready for it's 4th annual event in conjunction with the October Artwalk. Keep an eye out for the call to entry. We thank those who have stepped forward to help with the event, and we welcome any who would like to be a part of the organization!
2 new sculptures have been dedicated at the waterfront, a great breakthrough for public art in Vallejo. Round of applause for Sherry Tobin, Jean Cherie, and Tom Arie-Donch for making the magic happen! Next up: Art Utility Boxes--keep your eyes peeled!
The Arts Alliance welcomes ALL community-minded people with creative ATTITUDE...you don't have to be an artist to participate in the creative evolution of Vallejo! We welcome all to come, to communicate, to help shape our town through creative collaboration, and to join hands as we continue to build something REALLY WONDERFUL together.
Vallejo Arts Alliance mailing address is:
Vallejo Arts Alliance301 Georgia Street, Vallejo, CA, United States Suite 290 Vallejo, CA 94590
________________________________________________________
Vallejo Open Studios, November 7 and 8
In the form of a free, self-guided tour, Vallejo Open Studios is a weekend long event where artists of all kinds open their studios for public viewing. The annual event will be held 11:00 a.m. to 5:00 p.m. on Saturday and Sunday, with over 40 participating venues. The event features and celebrates local Vallejo artists, from painting and jewelry, to textiles and ceramics.
Participating artists and venues include:
Cinnabar Ceramics
Dots In Common
Eye Walker Studios
McCree Goudeau Gallery
Obtainium Works
The W.O.R.K.S
Tree Lighting and Craft Faire!
GVRD is bringing in the winter holiday season with the Holiday Tree Lighting and Craft Faire! Hosted at Children's Wonderland, located at 360 Glenn Street, craft vendors will be set up throughout the park so that you can get a head start on holiday shopping. The GVRD Jazz Band will be playing live holiday music to help visitors embrace the holiday spirit with their smooth sounds.
Children and families can enjoy crafts, cookie decorating, and hot chocolate in addition to the playgrounds. St. Nicholas himself will be taking part in the festivities by lighting the Christmas tree in the vibrantly decorated park! Doors to the event will open at 5:00 p.m.
For artists interested in participating as a craft vendor, click herefor the application. Applications will be accepted through November 20, 2015 at 5:00 p.m.
For more information on this event, as well as future events, contact Eddie Behle at (707) 648-5317.